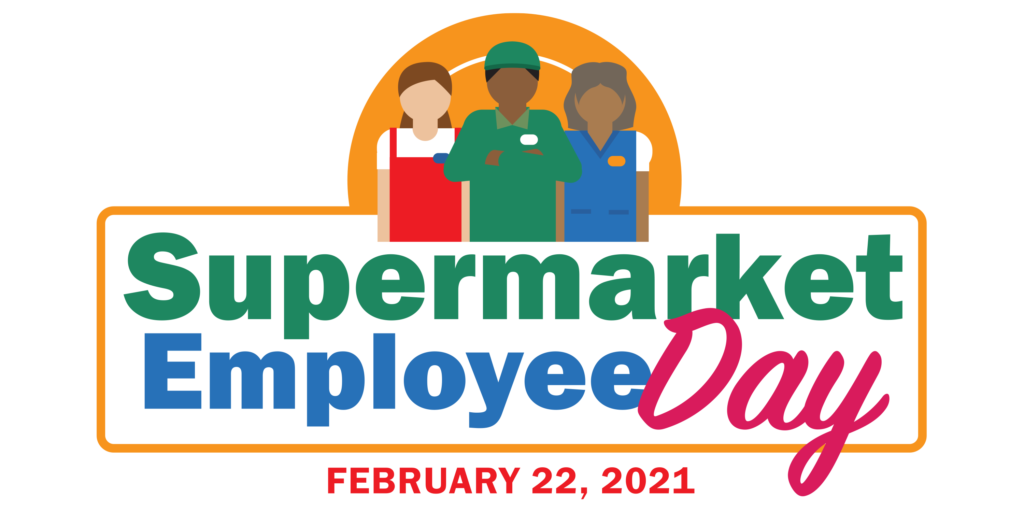 B&R STORES, INC. HONORS FRONT-LINE HEROES Celebrates Supermarket Employee Day – February 22, 2021
Lincoln, Neb. – February 17, 2021 – On February 22, B&R Stores, Inc. is going to join supermarkets and food manufacturers nationwide in celebrating the first-ever Supermarket Employee Day. FMI—The Food Industry Association, has proclaimed this new holiday to recognize employees at every level for the work they do feeding families and enriching lives.

With more than 40,000 individual stores that sell food and grocery items in the U.S. alone, supermarkets are the backbones of our communities. Millions of supermarket employees come to work daily to keep shelves stocked and to provide communities with essential services that help them survive and thrive.
"Our employees have been helping the whole community to stay strong during the COVID-19 pandemic," said Pat Raybould, B&R Stores CEO. "When COVID-19 forced people to home shelter, we stayed open. And we have continued to adapt and serve our communities every day. There is no question that supermarket employees are heroes. We are thrilled to honor and celebrate them!"
Despite supply chain disruptions or work-force reductions, supermarket employees have demonstrated trojan efforts to keep communities going. Supermarket employees have personified compassion and courage when communities have most needed to be encouraged.
"Supermarket employees have earned our gratitude and respect, which is why we are creating a holiday to celebrate them," said Leslie G. Sarasin, president and CEO of FMI—The Food Industry Association. "The fact is they always have been frontline heroes during periods of crisis. In the face of natural disasters or global pandemics, these brave and dedicated individuals keep communities strong and moving forward."
"To show our appreciation, each of our store employees will receive a $100 bonus and commemorative t-shirt for Supermarket Employee day along with a chance to win gift cards or a 50" television," added Mark Griffin, president at B&R Stores. "On behalf of B&R Stores, we invite all residents of our communities to stop in one of our stores on February 22 to congratulate and thank local supermarket heroes. Better yet, honor your favorite heroes in your social media and use the hashtags, #SupermarketEmployeeDay and #SupermarketHeroes."
About B&R Stores, Inc.B&R Stores, Inc., was founded in 1964 by Russ Raybould. The employee-owned company has grown to over 20 stores under several banners including Russ's Market, Super Saver, Apple Market, and Allen's located in Nebraska and Iowa.